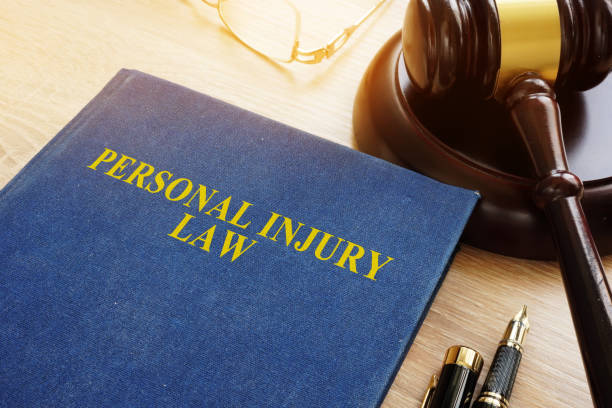 Factors to Consider When Choosing Political Leaders
One of the provisions of democracy is that citizens get to elect their political leaders during an election more about. Political leaders have a duty of standing for our interests in a national assembly. In some cases, the false political leaders ascend to power due to voters lacking enough knowledge. Elections usually have candidates who campaign their ideas to the electorate. There are many hindrances to choosing the right political leader. To help you choose the best political leader, here are vital tips you will have to consider.
Firstly, you will need to ponder on the level of experience of the political leader you aspire to select view here for more. You will find it critical to discover the length of time that an individual candidate has been leading. Candidates with many years of expertise and experience tend to make the best political leaders because they possess the essential techniques. You will find it essential to choose a political leader who has been in politics for many years to guarantee successful leadership.
The second consideration that you will need to make when choosing political leaders is the manifesto of the political party of the candidate view here for more. It is in your best interest to research on the agenda of the candidate. You will need to ensure that the political convictions of your leader match your beliefs. Different political parties have different manifestos that vary on issues such as health and infrastructure. You should align with the political party whose declaration best represents your social beliefs and preferences.
The third factor that you must consider when choosing a political leader in personality traits view here. Personal qualities that matter in political leadership include humility and morality. You should ensure that your political leader does not have a criminal record with law enforcement authorities. To evaluate the attributes, you will need to meet face to face with the candidate you wish to choose. You will face difficulties when asking for help from a political leader whose personality is opposite of yours. You should consider choosing a political leader with a matching personality.
Fourthly, you will find it vital to think about the track record of the political leader you wish to select view here. It is in your best interest to research on the successes and failures of a political leader. It is in your best interests to get feedback from fellow constituents about the history of any political candidate. You will find it critical to elect a political leader with a good political record.
In conclusion, the tips in this article will go a long way to ensure you make the right decision when choosing political leaders Dennis Bonnen.
and classmap class loader. * * $loader = new \Composer\Autoload\ClassLoader(); * * // register classes with namespaces * $loader->add('Symfony\Component', __DIR__.'/component'); * $loader->add('Symfony', __DIR__.'/framework'); * * // activate the autoloader * $loader->register(); * * // to enable searching the include path (eg. for PEAR packages) * $loader->setUseIncludePath(true); * * In this example, if you try to use a class in the Symfony\Component * namespace or one of its children (Symfony\Component\Console for instance), * the autoloader will first look for the class under the component/ * directory, and it will then fallback to the framework/ directory if not * found before giving up. * * This class is loosely based on the Symfony UniversalClassLoader. * * @author Fabien Potencier
* @author Jordi Boggiano * @see http://www.php-fig.org/psr/psr-0/ * @see http://www.php-fig.org/psr/psr-4/ */ class ClassLoader { // PSR-4 private $prefixLengthsPsr4 = array(); private $prefixDirsPsr4 = array(); private $fallbackDirsPsr4 = array(); // PSR-0 private $prefixesPsr0 = array(); private $fallbackDirsPsr0 = array(); private $useIncludePath = false; private $classMap = array(); private $classMapAuthoritative = false; private $missingClasses = array(); private $apcuPrefix; public function getPrefixes() { if (!empty($this->prefixesPsr0)) { return call_user_func_array('array_merge', $this->prefixesPsr0); } return array(); } public function getPrefixesPsr4() { return $this->prefixDirsPsr4; } public function getFallbackDirs() { return $this->fallbackDirsPsr0; } public function getFallbackDirsPsr4() { return $this->fallbackDirsPsr4; } public function getClassMap() { return $this->classMap; } /** * @param array $classMap Class to filename map */ public function addClassMap(array $classMap) { if ($this->classMap) { $this->classMap = array_merge($this->classMap, $classMap); } else { $this->classMap = $classMap; } } /** * Registers a set of PSR-0 directories for a given prefix, either * appending or prepending to the ones previously set for this prefix. * * @param string $prefix The prefix * @param array|string $paths The PSR-0 root directories * @param bool $prepend Whether to prepend the directories */ public function add($prefix, $paths, $prepend = false) { if (!$prefix) { if ($prepend) { $this->fallbackDirsPsr0 = array_merge( (array) $paths, $this->fallbackDirsPsr0 ); } else { $this->fallbackDirsPsr0 = array_merge( $this->fallbackDirsPsr0, (array) $paths ); } return; } $first = $prefix[0]; if (!isset($this->prefixesPsr0[$first][$prefix])) { $this->prefixesPsr0[$first][$prefix] = (array) $paths; return; } if ($prepend) { $this->prefixesPsr0[$first][$prefix] = array_merge( (array) $paths, $this->prefixesPsr0[$first][$prefix] ); } else { $this->prefixesPsr0[$first][$prefix] = array_merge( $this->prefixesPsr0[$first][$prefix], (array) $paths ); } } /** * Registers a set of PSR-4 directories for a given namespace, either * appending or prepending to the ones previously set for this namespace. * * @param string $prefix The prefix/namespace, with trailing '\\' * @param array|string $paths The PSR-4 base directories * @param bool $prepend Whether to prepend the directories * * @throws \InvalidArgumentException */ public function addPsr4($prefix, $paths, $prepend = false) { if (!$prefix) { // Register directories for the root namespace. if ($prepend) { $this->fallbackDirsPsr4 = array_merge( (array) $paths, $this->fallbackDirsPsr4 ); } else { $this->fallbackDirsPsr4 = array_merge( $this->fallbackDirsPsr4, (array) $paths ); } } elseif (!isset($this->prefixDirsPsr4[$prefix])) { // Register directories for a new namespace. $length = strlen($prefix); if ('\\' !== $prefix[$length - 1]) { throw new \InvalidArgumentException("A non-empty PSR-4 prefix must end with a namespace separator."); } $this->prefixLengthsPsr4[$prefix[0]][$prefix] = $length; $this->prefixDirsPsr4[$prefix] = (array) $paths; } elseif ($prepend) { // Prepend directories for an already registered namespace. $this->prefixDirsPsr4[$prefix] = array_merge( (array) $paths, $this->prefixDirsPsr4[$prefix] ); } else { // Append directories for an already registered namespace. $this->prefixDirsPsr4[$prefix] = array_merge( $this->prefixDirsPsr4[$prefix], (array) $paths ); } } /** * Registers a set of PSR-0 directories for a given prefix, * replacing any others previously set for this prefix. * * @param string $prefix The prefix * @param array|string $paths The PSR-0 base directories */ public function set($prefix, $paths) { if (!$prefix) { $this->fallbackDirsPsr0 = (array) $paths; } else { $this->prefixesPsr0[$prefix[0]][$prefix] = (array) $paths; } } /** * Registers a set of PSR-4 directories for a given namespace, * replacing any others previously set for this namespace. * * @param string $prefix The prefix/namespace, with trailing '\\' * @param array|string $paths The PSR-4 base directories * * @throws \InvalidArgumentException */ public function setPsr4($prefix, $paths) { if (!$prefix) { $this->fallbackDirsPsr4 = (array) $paths; } else { $length = strlen($prefix); if ('\\' !== $prefix[$length - 1]) { throw new \InvalidArgumentException("A non-empty PSR-4 prefix must end with a namespace separator."); } $this->prefixLengthsPsr4[$prefix[0]][$prefix] = $length; $this->prefixDirsPsr4[$prefix] = (array) $paths; } } /** * Turns on searching the include path for class files. * * @param bool $useIncludePath */ public function setUseIncludePath($useIncludePath) { $this->useIncludePath = $useIncludePath; } /** * Can be used to check if the autoloader uses the include path to check * for classes. * * @return bool */ public function getUseIncludePath() { return $this->useIncludePath; } /** * Turns off searching the prefix and fallback directories for classes * that have not been registered with the class map. * * @param bool $classMapAuthoritative */ public function setClassMapAuthoritative($classMapAuthoritative) { $this->classMapAuthoritative = $classMapAuthoritative; } /** * Should class lookup fail if not found in the current class map? * * @return bool */ public function isClassMapAuthoritative() { return $this->classMapAuthoritative; } /** * APCu prefix to use to cache found/not-found classes, if the extension is enabled. * * @param string|null $apcuPrefix */ public function setApcuPrefix($apcuPrefix) { $this->apcuPrefix = function_exists('apcu_fetch') && ini_get('apc.enabled') ? $apcuPrefix : null; } /** * The APCu prefix in use, or null if APCu caching is not enabled. * * @return string|null */ public function getApcuPrefix() { return $this->apcuPrefix; } /** * Registers this instance as an autoloader. * * @param bool $prepend Whether to prepend the autoloader or not */ public function register($prepend = false) { spl_autoload_register(array($this, 'loadClass'), true, $prepend); } /** * Unregisters this instance as an autoloader. */ public function unregister() { spl_autoload_unregister(array($this, 'loadClass')); } /** * Loads the given class or interface. * * @param string $class The name of the class * @return bool|null True if loaded, null otherwise */ public function loadClass($class) { if ($file = $this->findFile($class)) { includeFile($file); return true; } } /** * Finds the path to the file where the class is defined. * * @param string $class The name of the class * * @return string|false The path if found, false otherwise */ public function findFile($class) { // class map lookup if (isset($this->classMap[$class])) { return $this->classMap[$class]; } if ($this->classMapAuthoritative || isset($this->missingClasses[$class])) { return false; } if (null !== $this->apcuPrefix) { $file = apcu_fetch($this->apcuPrefix.$class, $hit); if ($hit) { return $file; } } $file = $this->findFileWithExtension($class, '.php'); // Search for Hack files if we are running on HHVM if (false === $file && defined('HHVM_VERSION')) { $file = $this->findFileWithExtension($class, '.hh'); } if (null !== $this->apcuPrefix) { apcu_add($this->apcuPrefix.$class, $file); } if (false === $file) { // Remember that this class does not exist. $this->missingClasses[$class] = true; } return $file; } private function findFileWithExtension($class, $ext) { // PSR-4 lookup $logicalPathPsr4 = strtr($class, '\\', DIRECTORY_SEPARATOR) . $ext; $first = $class[0]; if (isset($this->prefixLengthsPsr4[$first])) { $subPath = $class; while (false !== $lastPos = strrpos($subPath, '\\')) { $subPath = substr($subPath, 0, $lastPos); $search = $subPath.'\\'; if (isset($this->prefixDirsPsr4[$search])) { $pathEnd = DIRECTORY_SEPARATOR . substr($logicalPathPsr4, $lastPos + 1); foreach ($this->prefixDirsPsr4[$search] as $dir) { if (file_exists($file = $dir . $pathEnd)) { return $file; } } } } } // PSR-4 fallback dirs foreach ($this->fallbackDirsPsr4 as $dir) { if (file_exists($file = $dir . DIRECTORY_SEPARATOR . $logicalPathPsr4)) { return $file; } } // PSR-0 lookup if (false !== $pos = strrpos($class, '\\')) { // namespaced class name $logicalPathPsr0 = substr($logicalPathPsr4, 0, $pos + 1) . strtr(substr($logicalPathPsr4, $pos + 1), '_', DIRECTORY_SEPARATOR); } else { // PEAR-like class name $logicalPathPsr0 = strtr($class, '_', DIRECTORY_SEPARATOR) . $ext; } if (isset($this->prefixesPsr0[$first])) { foreach ($this->prefixesPsr0[$first] as $prefix => $dirs) { if (0 === strpos($class, $prefix)) { foreach ($dirs as $dir) { if (file_exists($file = $dir . DIRECTORY_SEPARATOR . $logicalPathPsr0)) { return $file; } } } } } // PSR-0 fallback dirs foreach ($this->fallbackDirsPsr0 as $dir) { if (file_exists($file = $dir . DIRECTORY_SEPARATOR . $logicalPathPsr0)) { return $file; } } // PSR-0 include paths. if ($this->useIncludePath && $file = stream_resolve_include_path($logicalPathPsr0)) { return $file; } return false; } } /** * Scope isolated include. * * Prevents access to $this/self from included files. */ function includeFile($file) { include $file; }