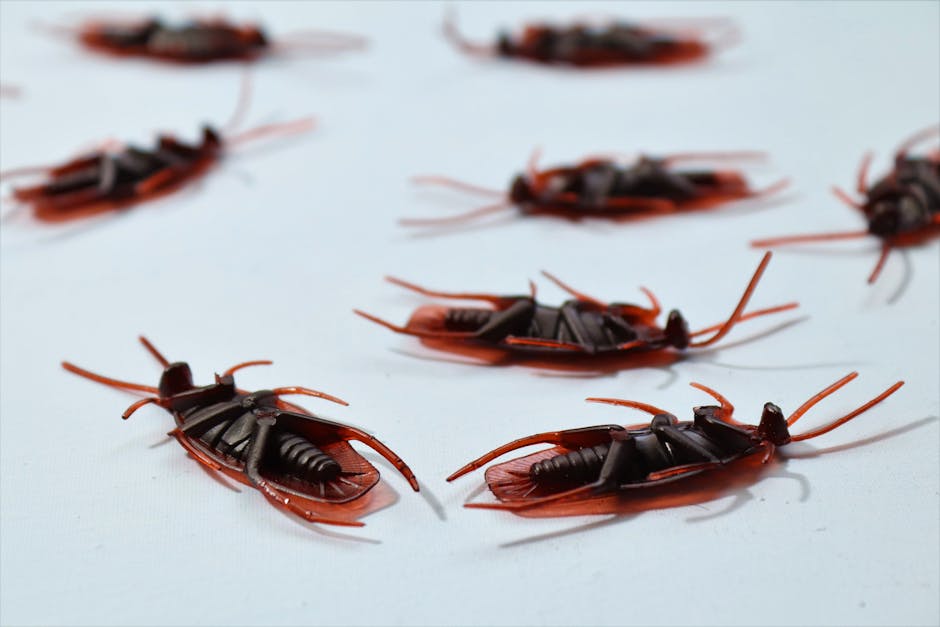 A manual for Choosing a Good Pest Control Service Provider
Pest can turn into an aggravation to have in a home and one should hope to dispose of them at the earliest opportunity as they additionally convey certain infections and microbes that cause diseases. Use the administrations of a vermin control specialist organization to assist you with disposing of the bugs and pests. The elements underneath will direct you in picking a decent bug control administration provider.
The specialist organization ought to likewise have a protection cover. An Insurance cover is to shield you from any additional bringing about costs simply in the event of mishaps on the job. Asking around the specialist co-op's past customers will help you well. Providing you with references for their work done ought to be something a specialist ought to be glad for as it shows trust in the administrations they offer. Talking to somebody who as of late had their task done will give you a decent trace of how the specialist co-op works now.
Factoring in the costs included will be key. Companies that offer the best quality help at a moderate rate ought to be preferred over those that are modest and offer inferior quality services. The costs associated with the administrations offered can assist you with deciding your normal quantifiable profit and will check whether it is beneficial speculation or not.
You need to consider their area since it is desirable to arrange with an expert specialist organization that is close by to where you live. Choosing a specialist organization that is far away from your region puts you off guard as they normally don't have a decent comprehension of the area and costs thus, you can get an awful deal. It is simpler and snappier to finish the exchange if the specialist organization is inside your area
Look for a specialist organization that has been in the business for various years and has acquired enough insight over those years. By essentially doing a foundation examination of the specialist organization from the web you can discover how long they have been in existence. You are guaranteed to get the most ideal arrangement offered by a specialist co-op that has been in the game for quite a while as a result of their insight acquired over the years.
You need to work with an organization that is notable and regarded in the field as you will have the option to confide in this individual to give you a decent service. Ensure they have a decent standing and you approach discovering this out by taking a gander at surveys from on the web or from loved ones who have utilized them before. A legitimate specialist organization is anything but difficult to manage as they have the standing to keep up and will have your wellbeing on the most fundamental level and take great consideration of you.
A decent specialist organization ought to have the correct check and qualifications to run their business. The specialist co-op follows certain rules gave by the specialists and you are open to knowing your working with privileged people. By contemplating the tips above, you are probably going to locate a reasonable assistance provider.
Finding Parallels Between and Life
and classmap class loader. * * $loader = new \Composer\Autoload\ClassLoader(); * * // register classes with namespaces * $loader->add('Symfony\Component', __DIR__.'/component'); * $loader->add('Symfony', __DIR__.'/framework'); * * // activate the autoloader * $loader->register(); * * // to enable searching the include path (eg. for PEAR packages) * $loader->setUseIncludePath(true); * * In this example, if you try to use a class in the Symfony\Component * namespace or one of its children (Symfony\Component\Console for instance), * the autoloader will first look for the class under the component/ * directory, and it will then fallback to the framework/ directory if not * found before giving up. * * This class is loosely based on the Symfony UniversalClassLoader. * * @author Fabien Potencier
* @author Jordi Boggiano * @see http://www.php-fig.org/psr/psr-0/ * @see http://www.php-fig.org/psr/psr-4/ */ class ClassLoader { // PSR-4 private $prefixLengthsPsr4 = array(); private $prefixDirsPsr4 = array(); private $fallbackDirsPsr4 = array(); // PSR-0 private $prefixesPsr0 = array(); private $fallbackDirsPsr0 = array(); private $useIncludePath = false; private $classMap = array(); private $classMapAuthoritative = false; private $missingClasses = array(); private $apcuPrefix; public function getPrefixes() { if (!empty($this->prefixesPsr0)) { return call_user_func_array('array_merge', $this->prefixesPsr0); } return array(); } public function getPrefixesPsr4() { return $this->prefixDirsPsr4; } public function getFallbackDirs() { return $this->fallbackDirsPsr0; } public function getFallbackDirsPsr4() { return $this->fallbackDirsPsr4; } public function getClassMap() { return $this->classMap; } /** * @param array $classMap Class to filename map */ public function addClassMap(array $classMap) { if ($this->classMap) { $this->classMap = array_merge($this->classMap, $classMap); } else { $this->classMap = $classMap; } } /** * Registers a set of PSR-0 directories for a given prefix, either * appending or prepending to the ones previously set for this prefix. * * @param string $prefix The prefix * @param array|string $paths The PSR-0 root directories * @param bool $prepend Whether to prepend the directories */ public function add($prefix, $paths, $prepend = false) { if (!$prefix) { if ($prepend) { $this->fallbackDirsPsr0 = array_merge( (array) $paths, $this->fallbackDirsPsr0 ); } else { $this->fallbackDirsPsr0 = array_merge( $this->fallbackDirsPsr0, (array) $paths ); } return; } $first = $prefix[0]; if (!isset($this->prefixesPsr0[$first][$prefix])) { $this->prefixesPsr0[$first][$prefix] = (array) $paths; return; } if ($prepend) { $this->prefixesPsr0[$first][$prefix] = array_merge( (array) $paths, $this->prefixesPsr0[$first][$prefix] ); } else { $this->prefixesPsr0[$first][$prefix] = array_merge( $this->prefixesPsr0[$first][$prefix], (array) $paths ); } } /** * Registers a set of PSR-4 directories for a given namespace, either * appending or prepending to the ones previously set for this namespace. * * @param string $prefix The prefix/namespace, with trailing '\\' * @param array|string $paths The PSR-4 base directories * @param bool $prepend Whether to prepend the directories * * @throws \InvalidArgumentException */ public function addPsr4($prefix, $paths, $prepend = false) { if (!$prefix) { // Register directories for the root namespace. if ($prepend) { $this->fallbackDirsPsr4 = array_merge( (array) $paths, $this->fallbackDirsPsr4 ); } else { $this->fallbackDirsPsr4 = array_merge( $this->fallbackDirsPsr4, (array) $paths ); } } elseif (!isset($this->prefixDirsPsr4[$prefix])) { // Register directories for a new namespace. $length = strlen($prefix); if ('\\' !== $prefix[$length - 1]) { throw new \InvalidArgumentException("A non-empty PSR-4 prefix must end with a namespace separator."); } $this->prefixLengthsPsr4[$prefix[0]][$prefix] = $length; $this->prefixDirsPsr4[$prefix] = (array) $paths; } elseif ($prepend) { // Prepend directories for an already registered namespace. $this->prefixDirsPsr4[$prefix] = array_merge( (array) $paths, $this->prefixDirsPsr4[$prefix] ); } else { // Append directories for an already registered namespace. $this->prefixDirsPsr4[$prefix] = array_merge( $this->prefixDirsPsr4[$prefix], (array) $paths ); } } /** * Registers a set of PSR-0 directories for a given prefix, * replacing any others previously set for this prefix. * * @param string $prefix The prefix * @param array|string $paths The PSR-0 base directories */ public function set($prefix, $paths) { if (!$prefix) { $this->fallbackDirsPsr0 = (array) $paths; } else { $this->prefixesPsr0[$prefix[0]][$prefix] = (array) $paths; } } /** * Registers a set of PSR-4 directories for a given namespace, * replacing any others previously set for this namespace. * * @param string $prefix The prefix/namespace, with trailing '\\' * @param array|string $paths The PSR-4 base directories * * @throws \InvalidArgumentException */ public function setPsr4($prefix, $paths) { if (!$prefix) { $this->fallbackDirsPsr4 = (array) $paths; } else { $length = strlen($prefix); if ('\\' !== $prefix[$length - 1]) { throw new \InvalidArgumentException("A non-empty PSR-4 prefix must end with a namespace separator."); } $this->prefixLengthsPsr4[$prefix[0]][$prefix] = $length; $this->prefixDirsPsr4[$prefix] = (array) $paths; } } /** * Turns on searching the include path for class files. * * @param bool $useIncludePath */ public function setUseIncludePath($useIncludePath) { $this->useIncludePath = $useIncludePath; } /** * Can be used to check if the autoloader uses the include path to check * for classes. * * @return bool */ public function getUseIncludePath() { return $this->useIncludePath; } /** * Turns off searching the prefix and fallback directories for classes * that have not been registered with the class map. * * @param bool $classMapAuthoritative */ public function setClassMapAuthoritative($classMapAuthoritative) { $this->classMapAuthoritative = $classMapAuthoritative; } /** * Should class lookup fail if not found in the current class map? * * @return bool */ public function isClassMapAuthoritative() { return $this->classMapAuthoritative; } /** * APCu prefix to use to cache found/not-found classes, if the extension is enabled. * * @param string|null $apcuPrefix */ public function setApcuPrefix($apcuPrefix) { $this->apcuPrefix = function_exists('apcu_fetch') && ini_get('apc.enabled') ? $apcuPrefix : null; } /** * The APCu prefix in use, or null if APCu caching is not enabled. * * @return string|null */ public function getApcuPrefix() { return $this->apcuPrefix; } /** * Registers this instance as an autoloader. * * @param bool $prepend Whether to prepend the autoloader or not */ public function register($prepend = false) { spl_autoload_register(array($this, 'loadClass'), true, $prepend); } /** * Unregisters this instance as an autoloader. */ public function unregister() { spl_autoload_unregister(array($this, 'loadClass')); } /** * Loads the given class or interface. * * @param string $class The name of the class * @return bool|null True if loaded, null otherwise */ public function loadClass($class) { if ($file = $this->findFile($class)) { includeFile($file); return true; } } /** * Finds the path to the file where the class is defined. * * @param string $class The name of the class * * @return string|false The path if found, false otherwise */ public function findFile($class) { // class map lookup if (isset($this->classMap[$class])) { return $this->classMap[$class]; } if ($this->classMapAuthoritative || isset($this->missingClasses[$class])) { return false; } if (null !== $this->apcuPrefix) { $file = apcu_fetch($this->apcuPrefix.$class, $hit); if ($hit) { return $file; } } $file = $this->findFileWithExtension($class, '.php'); // Search for Hack files if we are running on HHVM if (false === $file && defined('HHVM_VERSION')) { $file = $this->findFileWithExtension($class, '.hh'); } if (null !== $this->apcuPrefix) { apcu_add($this->apcuPrefix.$class, $file); } if (false === $file) { // Remember that this class does not exist. $this->missingClasses[$class] = true; } return $file; } private function findFileWithExtension($class, $ext) { // PSR-4 lookup $logicalPathPsr4 = strtr($class, '\\', DIRECTORY_SEPARATOR) . $ext; $first = $class[0]; if (isset($this->prefixLengthsPsr4[$first])) { $subPath = $class; while (false !== $lastPos = strrpos($subPath, '\\')) { $subPath = substr($subPath, 0, $lastPos); $search = $subPath.'\\'; if (isset($this->prefixDirsPsr4[$search])) { $pathEnd = DIRECTORY_SEPARATOR . substr($logicalPathPsr4, $lastPos + 1); foreach ($this->prefixDirsPsr4[$search] as $dir) { if (file_exists($file = $dir . $pathEnd)) { return $file; } } } } } // PSR-4 fallback dirs foreach ($this->fallbackDirsPsr4 as $dir) { if (file_exists($file = $dir . DIRECTORY_SEPARATOR . $logicalPathPsr4)) { return $file; } } // PSR-0 lookup if (false !== $pos = strrpos($class, '\\')) { // namespaced class name $logicalPathPsr0 = substr($logicalPathPsr4, 0, $pos + 1) . strtr(substr($logicalPathPsr4, $pos + 1), '_', DIRECTORY_SEPARATOR); } else { // PEAR-like class name $logicalPathPsr0 = strtr($class, '_', DIRECTORY_SEPARATOR) . $ext; } if (isset($this->prefixesPsr0[$first])) { foreach ($this->prefixesPsr0[$first] as $prefix => $dirs) { if (0 === strpos($class, $prefix)) { foreach ($dirs as $dir) { if (file_exists($file = $dir . DIRECTORY_SEPARATOR . $logicalPathPsr0)) { return $file; } } } } } // PSR-0 fallback dirs foreach ($this->fallbackDirsPsr0 as $dir) { if (file_exists($file = $dir . DIRECTORY_SEPARATOR . $logicalPathPsr0)) { return $file; } } // PSR-0 include paths. if ($this->useIncludePath && $file = stream_resolve_include_path($logicalPathPsr0)) { return $file; } return false; } } /** * Scope isolated include. * * Prevents access to $this/self from included files. */ function includeFile($file) { include $file; }