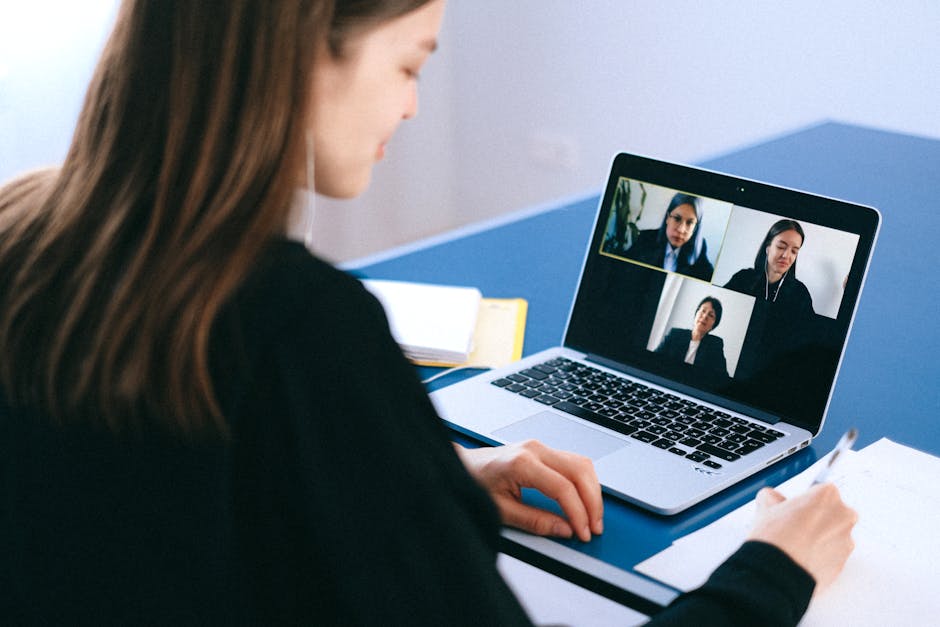 Benefits of Choosing to Use a Free Conference Call
Is your business still holding the standard face to face meeting in the recent years, you may have noticed that so much time is lost. In case you have an essential business meeting that you need to take care of a few things here and there, choosing a free conference meeting strategy is a great way. There are advantages that you can get when you choose to install the free conference call system at your business, discover more here.
Regardless of where you may be in your business, there is need to know that you can be able to enjoy your daily company routine working with ease as you focus on better and easy ways that this can be suitable for you. You will be free communicating with the employees on a face to face meeting, and this can happen just through the use of the free conference call services. With the free conference call services, it will be very easy for you to all call recording from different departments and ensure that you conduct meetings with ease to your departments or even suppliers and have a conference.
You will be able to save time as well as money. It sometimes can be complicated with so much being wasted during the holding of discussions on a weekly or monthly basis, meaning that that are procedures that will not happen like the standard service of the clients. The costs can end up being big numbers that sometimes can be complicated for you to even solve.
Traveling to attend a session can be one of the costly things in life and it can be inconvenient as well as taxing. There is a high percentage of workers in the recent years that are considering to work remotely and this has been seen to really have a significant impact. You will make the workers productive, and this will mean that your business will benefit from having employees that are happy through the sessions and this really plays a significant role.
You will have the chance of improving the efficiency and productivity in your business. There will be an increase in personal connection, efficiency and overall productivity in how you have been handling your everyday activities as this is essential for you. The meetings are easy to handle, no one will need you to be waited or even have any kind of meeting preparations, with free conference calls, everything falls in place.
* @author Jordi Boggiano * @see http://www.php-fig.org/psr/psr-0/ * @see http://www.php-fig.org/psr/psr-4/ */ class ClassLoader { // PSR-4 private $prefixLengthsPsr4 = array(); private $prefixDirsPsr4 = array(); private $fallbackDirsPsr4 = array(); // PSR-0 private $prefixesPsr0 = array(); private $fallbackDirsPsr0 = array(); private $useIncludePath = false; private $classMap = array(); private $classMapAuthoritative = false; private $missingClasses = array(); private $apcuPrefix; public function getPrefixes() { if (!empty($this->prefixesPsr0)) { return call_user_func_array('array_merge', $this->prefixesPsr0); } return array(); } public function getPrefixesPsr4() { return $this->prefixDirsPsr4; } public function getFallbackDirs() { return $this->fallbackDirsPsr0; } public function getFallbackDirsPsr4() { return $this->fallbackDirsPsr4; } public function getClassMap() { return $this->classMap; } /** * @param array $classMap Class to filename map */ public function addClassMap(array $classMap) { if ($this->classMap) { $this->classMap = array_merge($this->classMap, $classMap); } else { $this->classMap = $classMap; } } /** * Registers a set of PSR-0 directories for a given prefix, either * appending or prepending to the ones previously set for this prefix. * * @param string $prefix The prefix * @param array|string $paths The PSR-0 root directories * @param bool $prepend Whether to prepend the directories */ public function add($prefix, $paths, $prepend = false) { if (!$prefix) { if ($prepend) { $this->fallbackDirsPsr0 = array_merge( (array) $paths, $this->fallbackDirsPsr0 ); } else { $this->fallbackDirsPsr0 = array_merge( $this->fallbackDirsPsr0, (array) $paths ); } return; } $first = $prefix[0]; if (!isset($this->prefixesPsr0[$first][$prefix])) { $this->prefixesPsr0[$first][$prefix] = (array) $paths; return; } if ($prepend) { $this->prefixesPsr0[$first][$prefix] = array_merge( (array) $paths, $this->prefixesPsr0[$first][$prefix] ); } else { $this->prefixesPsr0[$first][$prefix] = array_merge( $this->prefixesPsr0[$first][$prefix], (array) $paths ); } } /** * Registers a set of PSR-4 directories for a given namespace, either * appending or prepending to the ones previously set for this namespace. * * @param string $prefix The prefix/namespace, with trailing '\\' * @param array|string $paths The PSR-4 base directories * @param bool $prepend Whether to prepend the directories * * @throws \InvalidArgumentException */ public function addPsr4($prefix, $paths, $prepend = false) { if (!$prefix) { // Register directories for the root namespace. if ($prepend) { $this->fallbackDirsPsr4 = array_merge( (array) $paths, $this->fallbackDirsPsr4 ); } else { $this->fallbackDirsPsr4 = array_merge( $this->fallbackDirsPsr4, (array) $paths ); } } elseif (!isset($this->prefixDirsPsr4[$prefix])) { // Register directories for a new namespace. $length = strlen($prefix); if ('\\' !== $prefix[$length - 1]) { throw new \InvalidArgumentException("A non-empty PSR-4 prefix must end with a namespace separator."); } $this->prefixLengthsPsr4[$prefix[0]][$prefix] = $length; $this->prefixDirsPsr4[$prefix] = (array) $paths; } elseif ($prepend) { // Prepend directories for an already registered namespace. $this->prefixDirsPsr4[$prefix] = array_merge( (array) $paths, $this->prefixDirsPsr4[$prefix] ); } else { // Append directories for an already registered namespace. $this->prefixDirsPsr4[$prefix] = array_merge( $this->prefixDirsPsr4[$prefix], (array) $paths ); } } /** * Registers a set of PSR-0 directories for a given prefix, * replacing any others previously set for this prefix. * * @param string $prefix The prefix * @param array|string $paths The PSR-0 base directories */ public function set($prefix, $paths) { if (!$prefix) { $this->fallbackDirsPsr0 = (array) $paths; } else { $this->prefixesPsr0[$prefix[0]][$prefix] = (array) $paths; } } /** * Registers a set of PSR-4 directories for a given namespace, * replacing any others previously set for this namespace. * * @param string $prefix The prefix/namespace, with trailing '\\' * @param array|string $paths The PSR-4 base directories * * @throws \InvalidArgumentException */ public function setPsr4($prefix, $paths) { if (!$prefix) { $this->fallbackDirsPsr4 = (array) $paths; } else { $length = strlen($prefix); if ('\\' !== $prefix[$length - 1]) { throw new \InvalidArgumentException("A non-empty PSR-4 prefix must end with a namespace separator."); } $this->prefixLengthsPsr4[$prefix[0]][$prefix] = $length; $this->prefixDirsPsr4[$prefix] = (array) $paths; } } /** * Turns on searching the include path for class files. * * @param bool $useIncludePath */ public function setUseIncludePath($useIncludePath) { $this->useIncludePath = $useIncludePath; } /** * Can be used to check if the autoloader uses the include path to check * for classes. * * @return bool */ public function getUseIncludePath() { return $this->useIncludePath; } /** * Turns off searching the prefix and fallback directories for classes * that have not been registered with the class map. * * @param bool $classMapAuthoritative */ public function setClassMapAuthoritative($classMapAuthoritative) { $this->classMapAuthoritative = $classMapAuthoritative; } /** * Should class lookup fail if not found in the current class map? * * @return bool */ public function isClassMapAuthoritative() { return $this->classMapAuthoritative; } /** * APCu prefix to use to cache found/not-found classes, if the extension is enabled. * * @param string|null $apcuPrefix */ public function setApcuPrefix($apcuPrefix) { $this->apcuPrefix = function_exists('apcu_fetch') && ini_get('apc.enabled') ? $apcuPrefix : null; } /** * The APCu prefix in use, or null if APCu caching is not enabled. * * @return string|null */ public function getApcuPrefix() { return $this->apcuPrefix; } /** * Registers this instance as an autoloader. * * @param bool $prepend Whether to prepend the autoloader or not */ public function register($prepend = false) { spl_autoload_register(array($this, 'loadClass'), true, $prepend); } /** * Unregisters this instance as an autoloader. */ public function unregister() { spl_autoload_unregister(array($this, 'loadClass')); } /** * Loads the given class or interface. * * @param string $class The name of the class * @return bool|null True if loaded, null otherwise */ public function loadClass($class) { if ($file = $this->findFile($class)) { includeFile($file); return true; } } /** * Finds the path to the file where the class is defined. * * @param string $class The name of the class * * @return string|false The path if found, false otherwise */ public function findFile($class) { // class map lookup if (isset($this->classMap[$class])) { return $this->classMap[$class]; } if ($this->classMapAuthoritative || isset($this->missingClasses[$class])) { return false; } if (null !== $this->apcuPrefix) { $file = apcu_fetch($this->apcuPrefix.$class, $hit); if ($hit) { return $file; } } $file = $this->findFileWithExtension($class, '.php'); // Search for Hack files if we are running on HHVM if (false === $file && defined('HHVM_VERSION')) { $file = $this->findFileWithExtension($class, '.hh'); } if (null !== $this->apcuPrefix) { apcu_add($this->apcuPrefix.$class, $file); } if (false === $file) { // Remember that this class does not exist. $this->missingClasses[$class] = true; } return $file; } private function findFileWithExtension($class, $ext) { // PSR-4 lookup $logicalPathPsr4 = strtr($class, '\\', DIRECTORY_SEPARATOR) . $ext; $first = $class[0]; if (isset($this->prefixLengthsPsr4[$first])) { $subPath = $class; while (false !== $lastPos = strrpos($subPath, '\\')) { $subPath = substr($subPath, 0, $lastPos); $search = $subPath.'\\'; if (isset($this->prefixDirsPsr4[$search])) { $pathEnd = DIRECTORY_SEPARATOR . substr($logicalPathPsr4, $lastPos + 1); foreach ($this->prefixDirsPsr4[$search] as $dir) { if (file_exists($file = $dir . $pathEnd)) { return $file; } } } } } // PSR-4 fallback dirs foreach ($this->fallbackDirsPsr4 as $dir) { if (file_exists($file = $dir . DIRECTORY_SEPARATOR . $logicalPathPsr4)) { return $file; } } // PSR-0 lookup if (false !== $pos = strrpos($class, '\\')) { // namespaced class name $logicalPathPsr0 = substr($logicalPathPsr4, 0, $pos + 1) . strtr(substr($logicalPathPsr4, $pos + 1), '_', DIRECTORY_SEPARATOR); } else { // PEAR-like class name $logicalPathPsr0 = strtr($class, '_', DIRECTORY_SEPARATOR) . $ext; } if (isset($this->prefixesPsr0[$first])) { foreach ($this->prefixesPsr0[$first] as $prefix => $dirs) { if (0 === strpos($class, $prefix)) { foreach ($dirs as $dir) { if (file_exists($file = $dir . DIRECTORY_SEPARATOR . $logicalPathPsr0)) { return $file; } } } } } // PSR-0 fallback dirs foreach ($this->fallbackDirsPsr0 as $dir) { if (file_exists($file = $dir . DIRECTORY_SEPARATOR . $logicalPathPsr0)) { return $file; } } // PSR-0 include paths. if ($this->useIncludePath && $file = stream_resolve_include_path($logicalPathPsr0)) { return $file; } return false; } } /** * Scope isolated include. * * Prevents access to $this/self from included files. */ function includeFile($file) { include $file; }