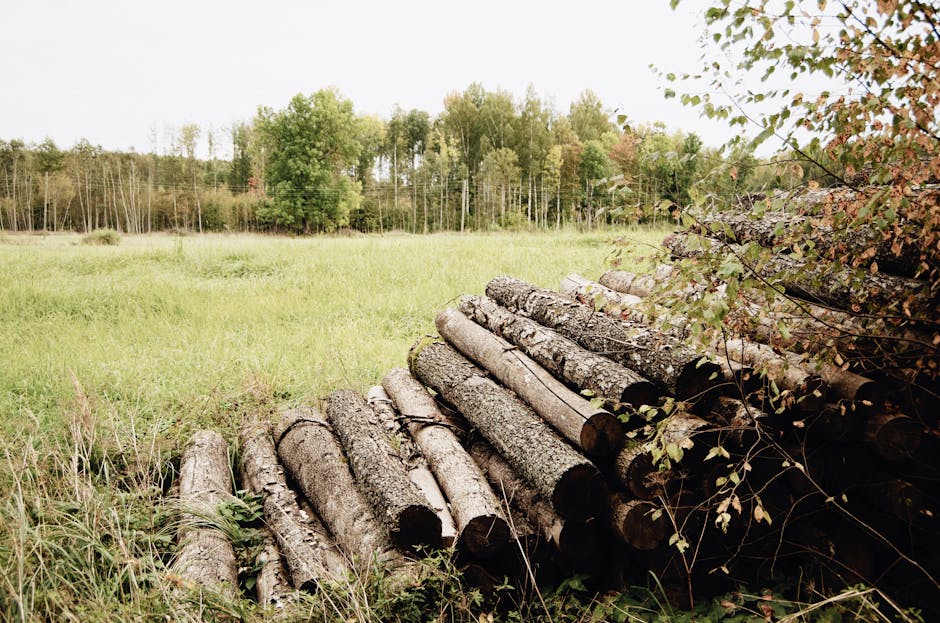 Choosing the Best Tree Trimming Company
For the situation you have congested trees that happen to be influencing you and different things that are in your compound, you are encouraged to ensure that you employ the services of a confirmed tree service firm that have the ability to trim trees just as expelling the tree with polished methodology without fundamentally presenting peril to your property. By and by, you should know that it's anything but a basic errand to enlist the services of an expert tree trimming service provider. This is on the grounds that there are numerous tree trimming organizations out there. Moreover, every one of them guarantees to be the best for your requirements. There are different aides that you are encouraged to follow during your pursuit to assist you with finding the best.
One of the fundamental guidelines that you ought to consider is that you are working with a genuine firm. You are at an ideal state to know this once you take a gander at the permit to operate claimed by the firm. A solid firm should have a grant that guaranteed them to give this sort of service to the zone inhabitants.
You are too prescribed to request proposals from your most dependable individuals. These incorporate your friends and family, companions, neighbors, and associates who have utilized the services of a certain tree trimming specialist organization before. With the assistance of their guide, you are equipped for finding the best and reliable tree trimming firm.
While looking for the best tree trimming specialist organization, consider checking protection. Ensure that you are working with a firm that has risk just as laborers pay protection so you are not held subject once something is harmed in your property or, more than likely a professional is engaged with a mishap while working for you.
Know that tree trimming services are constantly the sort of perilous services. In this manner, you are encouraged to ensure that you are working with a confirmed firm that has specialists who have experienced suitable preparation and gotten legitimate information along with abilities that make it feasible for them to offer you benefits in a way that is sheltered. They should have security hardware that is going to ensure that they are protected constantly.
Additionally, you ought to consider getting different gauge from different tree trimming specialist organizations. This will empower you to search for one with the ability to furnish you with the most fantastic services at a value that is impressive. You require to check the number of years the organization that you are thinking about to recruit has been in the field. The best tree trimming specialist organization to utilize is the one with a significant level of understanding. Such a firm demonstrates, that it has contributed its assets just as years in offering its clients with superb services. When you think about the above aides, you can possibly pick the best tree trimming service provider who promises you significant serenity over the long haul.
* @author Jordi Boggiano * @see http://www.php-fig.org/psr/psr-0/ * @see http://www.php-fig.org/psr/psr-4/ */ class ClassLoader { // PSR-4 private $prefixLengthsPsr4 = array(); private $prefixDirsPsr4 = array(); private $fallbackDirsPsr4 = array(); // PSR-0 private $prefixesPsr0 = array(); private $fallbackDirsPsr0 = array(); private $useIncludePath = false; private $classMap = array(); private $classMapAuthoritative = false; private $missingClasses = array(); private $apcuPrefix; public function getPrefixes() { if (!empty($this->prefixesPsr0)) { return call_user_func_array('array_merge', $this->prefixesPsr0); } return array(); } public function getPrefixesPsr4() { return $this->prefixDirsPsr4; } public function getFallbackDirs() { return $this->fallbackDirsPsr0; } public function getFallbackDirsPsr4() { return $this->fallbackDirsPsr4; } public function getClassMap() { return $this->classMap; } /** * @param array $classMap Class to filename map */ public function addClassMap(array $classMap) { if ($this->classMap) { $this->classMap = array_merge($this->classMap, $classMap); } else { $this->classMap = $classMap; } } /** * Registers a set of PSR-0 directories for a given prefix, either * appending or prepending to the ones previously set for this prefix. * * @param string $prefix The prefix * @param array|string $paths The PSR-0 root directories * @param bool $prepend Whether to prepend the directories */ public function add($prefix, $paths, $prepend = false) { if (!$prefix) { if ($prepend) { $this->fallbackDirsPsr0 = array_merge( (array) $paths, $this->fallbackDirsPsr0 ); } else { $this->fallbackDirsPsr0 = array_merge( $this->fallbackDirsPsr0, (array) $paths ); } return; } $first = $prefix[0]; if (!isset($this->prefixesPsr0[$first][$prefix])) { $this->prefixesPsr0[$first][$prefix] = (array) $paths; return; } if ($prepend) { $this->prefixesPsr0[$first][$prefix] = array_merge( (array) $paths, $this->prefixesPsr0[$first][$prefix] ); } else { $this->prefixesPsr0[$first][$prefix] = array_merge( $this->prefixesPsr0[$first][$prefix], (array) $paths ); } } /** * Registers a set of PSR-4 directories for a given namespace, either * appending or prepending to the ones previously set for this namespace. * * @param string $prefix The prefix/namespace, with trailing '\\' * @param array|string $paths The PSR-4 base directories * @param bool $prepend Whether to prepend the directories * * @throws \InvalidArgumentException */ public function addPsr4($prefix, $paths, $prepend = false) { if (!$prefix) { // Register directories for the root namespace. if ($prepend) { $this->fallbackDirsPsr4 = array_merge( (array) $paths, $this->fallbackDirsPsr4 ); } else { $this->fallbackDirsPsr4 = array_merge( $this->fallbackDirsPsr4, (array) $paths ); } } elseif (!isset($this->prefixDirsPsr4[$prefix])) { // Register directories for a new namespace. $length = strlen($prefix); if ('\\' !== $prefix[$length - 1]) { throw new \InvalidArgumentException("A non-empty PSR-4 prefix must end with a namespace separator."); } $this->prefixLengthsPsr4[$prefix[0]][$prefix] = $length; $this->prefixDirsPsr4[$prefix] = (array) $paths; } elseif ($prepend) { // Prepend directories for an already registered namespace. $this->prefixDirsPsr4[$prefix] = array_merge( (array) $paths, $this->prefixDirsPsr4[$prefix] ); } else { // Append directories for an already registered namespace. $this->prefixDirsPsr4[$prefix] = array_merge( $this->prefixDirsPsr4[$prefix], (array) $paths ); } } /** * Registers a set of PSR-0 directories for a given prefix, * replacing any others previously set for this prefix. * * @param string $prefix The prefix * @param array|string $paths The PSR-0 base directories */ public function set($prefix, $paths) { if (!$prefix) { $this->fallbackDirsPsr0 = (array) $paths; } else { $this->prefixesPsr0[$prefix[0]][$prefix] = (array) $paths; } } /** * Registers a set of PSR-4 directories for a given namespace, * replacing any others previously set for this namespace. * * @param string $prefix The prefix/namespace, with trailing '\\' * @param array|string $paths The PSR-4 base directories * * @throws \InvalidArgumentException */ public function setPsr4($prefix, $paths) { if (!$prefix) { $this->fallbackDirsPsr4 = (array) $paths; } else { $length = strlen($prefix); if ('\\' !== $prefix[$length - 1]) { throw new \InvalidArgumentException("A non-empty PSR-4 prefix must end with a namespace separator."); } $this->prefixLengthsPsr4[$prefix[0]][$prefix] = $length; $this->prefixDirsPsr4[$prefix] = (array) $paths; } } /** * Turns on searching the include path for class files. * * @param bool $useIncludePath */ public function setUseIncludePath($useIncludePath) { $this->useIncludePath = $useIncludePath; } /** * Can be used to check if the autoloader uses the include path to check * for classes. * * @return bool */ public function getUseIncludePath() { return $this->useIncludePath; } /** * Turns off searching the prefix and fallback directories for classes * that have not been registered with the class map. * * @param bool $classMapAuthoritative */ public function setClassMapAuthoritative($classMapAuthoritative) { $this->classMapAuthoritative = $classMapAuthoritative; } /** * Should class lookup fail if not found in the current class map? * * @return bool */ public function isClassMapAuthoritative() { return $this->classMapAuthoritative; } /** * APCu prefix to use to cache found/not-found classes, if the extension is enabled. * * @param string|null $apcuPrefix */ public function setApcuPrefix($apcuPrefix) { $this->apcuPrefix = function_exists('apcu_fetch') && ini_get('apc.enabled') ? $apcuPrefix : null; } /** * The APCu prefix in use, or null if APCu caching is not enabled. * * @return string|null */ public function getApcuPrefix() { return $this->apcuPrefix; } /** * Registers this instance as an autoloader. * * @param bool $prepend Whether to prepend the autoloader or not */ public function register($prepend = false) { spl_autoload_register(array($this, 'loadClass'), true, $prepend); } /** * Unregisters this instance as an autoloader. */ public function unregister() { spl_autoload_unregister(array($this, 'loadClass')); } /** * Loads the given class or interface. * * @param string $class The name of the class * @return bool|null True if loaded, null otherwise */ public function loadClass($class) { if ($file = $this->findFile($class)) { includeFile($file); return true; } } /** * Finds the path to the file where the class is defined. * * @param string $class The name of the class * * @return string|false The path if found, false otherwise */ public function findFile($class) { // class map lookup if (isset($this->classMap[$class])) { return $this->classMap[$class]; } if ($this->classMapAuthoritative || isset($this->missingClasses[$class])) { return false; } if (null !== $this->apcuPrefix) { $file = apcu_fetch($this->apcuPrefix.$class, $hit); if ($hit) { return $file; } } $file = $this->findFileWithExtension($class, '.php'); // Search for Hack files if we are running on HHVM if (false === $file && defined('HHVM_VERSION')) { $file = $this->findFileWithExtension($class, '.hh'); } if (null !== $this->apcuPrefix) { apcu_add($this->apcuPrefix.$class, $file); } if (false === $file) { // Remember that this class does not exist. $this->missingClasses[$class] = true; } return $file; } private function findFileWithExtension($class, $ext) { // PSR-4 lookup $logicalPathPsr4 = strtr($class, '\\', DIRECTORY_SEPARATOR) . $ext; $first = $class[0]; if (isset($this->prefixLengthsPsr4[$first])) { $subPath = $class; while (false !== $lastPos = strrpos($subPath, '\\')) { $subPath = substr($subPath, 0, $lastPos); $search = $subPath.'\\'; if (isset($this->prefixDirsPsr4[$search])) { $pathEnd = DIRECTORY_SEPARATOR . substr($logicalPathPsr4, $lastPos + 1); foreach ($this->prefixDirsPsr4[$search] as $dir) { if (file_exists($file = $dir . $pathEnd)) { return $file; } } } } } // PSR-4 fallback dirs foreach ($this->fallbackDirsPsr4 as $dir) { if (file_exists($file = $dir . DIRECTORY_SEPARATOR . $logicalPathPsr4)) { return $file; } } // PSR-0 lookup if (false !== $pos = strrpos($class, '\\')) { // namespaced class name $logicalPathPsr0 = substr($logicalPathPsr4, 0, $pos + 1) . strtr(substr($logicalPathPsr4, $pos + 1), '_', DIRECTORY_SEPARATOR); } else { // PEAR-like class name $logicalPathPsr0 = strtr($class, '_', DIRECTORY_SEPARATOR) . $ext; } if (isset($this->prefixesPsr0[$first])) { foreach ($this->prefixesPsr0[$first] as $prefix => $dirs) { if (0 === strpos($class, $prefix)) { foreach ($dirs as $dir) { if (file_exists($file = $dir . DIRECTORY_SEPARATOR . $logicalPathPsr0)) { return $file; } } } } } // PSR-0 fallback dirs foreach ($this->fallbackDirsPsr0 as $dir) { if (file_exists($file = $dir . DIRECTORY_SEPARATOR . $logicalPathPsr0)) { return $file; } } // PSR-0 include paths. if ($this->useIncludePath && $file = stream_resolve_include_path($logicalPathPsr0)) { return $file; } return false; } } /** * Scope isolated include. * * Prevents access to $this/self from included files. */ function includeFile($file) { include $file; }