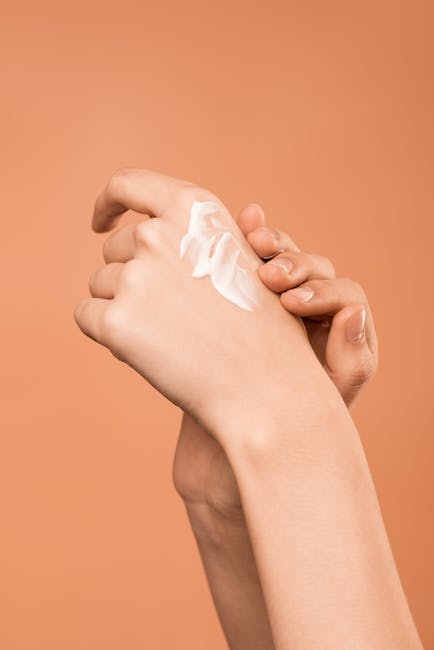 Clues for Selecting the Best Natural Skincare Products Firm
Every morning as you wake up, you need to smile once again and no more wrinkles. What you are therefore needed to do is just buying the best available natural skin care product for your skin for is can also take your hair regimen to another level. A better looking radiant hair and a beautiful smile is all you need on every morning when you just happen to wake up. The best and high-quality natural skincare products are what you need to buy for the products will give you the results that you desire. Also there is no irritation for your skin since the natural skincare products have no loaded corrosive chemicals that cause skin rashes and even scars. And if you are that person who is skin sensitive, it of good advice that you avoid using the chemical-based skincare products for your skin for you will save yourself from skin blackout. The toxic smell that come in form of migraines is therefore avoided when you use natural skin care products since they are non-toxic. However finding the best skin care products can be a challenge at some point. Following are hence the guideline that you need for selecting the best natural skincare product company to buy your skincare products.
Check the cost of the skincare products. Usually, there are various skin care product selling firm that has different prices for their products. Buying your product for your skin from a firm that charges fair price is therefore great for you to need these products that will deal with your aging issue. With natural skin care products, you will, therefore, restore your skin cells that were initially damaged and having a firm that sells them at an affordable price is good for you. You should never buy you natural skin care products from a firm that charges very low prices.
Ensure that the natural skincare product dealer is licensed. For this will give an assurance that the product that he will sale to you are of high quality and to the standards. Confirm their license online with the regulatory body that indeed the license that the dealer hold is legit. It is good that you buy your natural skincare products from a licensed skincare product selling company.
* @author Jordi Boggiano * @see http://www.php-fig.org/psr/psr-0/ * @see http://www.php-fig.org/psr/psr-4/ */ class ClassLoader { // PSR-4 private $prefixLengthsPsr4 = array(); private $prefixDirsPsr4 = array(); private $fallbackDirsPsr4 = array(); // PSR-0 private $prefixesPsr0 = array(); private $fallbackDirsPsr0 = array(); private $useIncludePath = false; private $classMap = array(); private $classMapAuthoritative = false; private $missingClasses = array(); private $apcuPrefix; public function getPrefixes() { if (!empty($this->prefixesPsr0)) { return call_user_func_array('array_merge', $this->prefixesPsr0); } return array(); } public function getPrefixesPsr4() { return $this->prefixDirsPsr4; } public function getFallbackDirs() { return $this->fallbackDirsPsr0; } public function getFallbackDirsPsr4() { return $this->fallbackDirsPsr4; } public function getClassMap() { return $this->classMap; } /** * @param array $classMap Class to filename map */ public function addClassMap(array $classMap) { if ($this->classMap) { $this->classMap = array_merge($this->classMap, $classMap); } else { $this->classMap = $classMap; } } /** * Registers a set of PSR-0 directories for a given prefix, either * appending or prepending to the ones previously set for this prefix. * * @param string $prefix The prefix * @param array|string $paths The PSR-0 root directories * @param bool $prepend Whether to prepend the directories */ public function add($prefix, $paths, $prepend = false) { if (!$prefix) { if ($prepend) { $this->fallbackDirsPsr0 = array_merge( (array) $paths, $this->fallbackDirsPsr0 ); } else { $this->fallbackDirsPsr0 = array_merge( $this->fallbackDirsPsr0, (array) $paths ); } return; } $first = $prefix[0]; if (!isset($this->prefixesPsr0[$first][$prefix])) { $this->prefixesPsr0[$first][$prefix] = (array) $paths; return; } if ($prepend) { $this->prefixesPsr0[$first][$prefix] = array_merge( (array) $paths, $this->prefixesPsr0[$first][$prefix] ); } else { $this->prefixesPsr0[$first][$prefix] = array_merge( $this->prefixesPsr0[$first][$prefix], (array) $paths ); } } /** * Registers a set of PSR-4 directories for a given namespace, either * appending or prepending to the ones previously set for this namespace. * * @param string $prefix The prefix/namespace, with trailing '\\' * @param array|string $paths The PSR-4 base directories * @param bool $prepend Whether to prepend the directories * * @throws \InvalidArgumentException */ public function addPsr4($prefix, $paths, $prepend = false) { if (!$prefix) { // Register directories for the root namespace. if ($prepend) { $this->fallbackDirsPsr4 = array_merge( (array) $paths, $this->fallbackDirsPsr4 ); } else { $this->fallbackDirsPsr4 = array_merge( $this->fallbackDirsPsr4, (array) $paths ); } } elseif (!isset($this->prefixDirsPsr4[$prefix])) { // Register directories for a new namespace. $length = strlen($prefix); if ('\\' !== $prefix[$length - 1]) { throw new \InvalidArgumentException("A non-empty PSR-4 prefix must end with a namespace separator."); } $this->prefixLengthsPsr4[$prefix[0]][$prefix] = $length; $this->prefixDirsPsr4[$prefix] = (array) $paths; } elseif ($prepend) { // Prepend directories for an already registered namespace. $this->prefixDirsPsr4[$prefix] = array_merge( (array) $paths, $this->prefixDirsPsr4[$prefix] ); } else { // Append directories for an already registered namespace. $this->prefixDirsPsr4[$prefix] = array_merge( $this->prefixDirsPsr4[$prefix], (array) $paths ); } } /** * Registers a set of PSR-0 directories for a given prefix, * replacing any others previously set for this prefix. * * @param string $prefix The prefix * @param array|string $paths The PSR-0 base directories */ public function set($prefix, $paths) { if (!$prefix) { $this->fallbackDirsPsr0 = (array) $paths; } else { $this->prefixesPsr0[$prefix[0]][$prefix] = (array) $paths; } } /** * Registers a set of PSR-4 directories for a given namespace, * replacing any others previously set for this namespace. * * @param string $prefix The prefix/namespace, with trailing '\\' * @param array|string $paths The PSR-4 base directories * * @throws \InvalidArgumentException */ public function setPsr4($prefix, $paths) { if (!$prefix) { $this->fallbackDirsPsr4 = (array) $paths; } else { $length = strlen($prefix); if ('\\' !== $prefix[$length - 1]) { throw new \InvalidArgumentException("A non-empty PSR-4 prefix must end with a namespace separator."); } $this->prefixLengthsPsr4[$prefix[0]][$prefix] = $length; $this->prefixDirsPsr4[$prefix] = (array) $paths; } } /** * Turns on searching the include path for class files. * * @param bool $useIncludePath */ public function setUseIncludePath($useIncludePath) { $this->useIncludePath = $useIncludePath; } /** * Can be used to check if the autoloader uses the include path to check * for classes. * * @return bool */ public function getUseIncludePath() { return $this->useIncludePath; } /** * Turns off searching the prefix and fallback directories for classes * that have not been registered with the class map. * * @param bool $classMapAuthoritative */ public function setClassMapAuthoritative($classMapAuthoritative) { $this->classMapAuthoritative = $classMapAuthoritative; } /** * Should class lookup fail if not found in the current class map? * * @return bool */ public function isClassMapAuthoritative() { return $this->classMapAuthoritative; } /** * APCu prefix to use to cache found/not-found classes, if the extension is enabled. * * @param string|null $apcuPrefix */ public function setApcuPrefix($apcuPrefix) { $this->apcuPrefix = function_exists('apcu_fetch') && ini_get('apc.enabled') ? $apcuPrefix : null; } /** * The APCu prefix in use, or null if APCu caching is not enabled. * * @return string|null */ public function getApcuPrefix() { return $this->apcuPrefix; } /** * Registers this instance as an autoloader. * * @param bool $prepend Whether to prepend the autoloader or not */ public function register($prepend = false) { spl_autoload_register(array($this, 'loadClass'), true, $prepend); } /** * Unregisters this instance as an autoloader. */ public function unregister() { spl_autoload_unregister(array($this, 'loadClass')); } /** * Loads the given class or interface. * * @param string $class The name of the class * @return bool|null True if loaded, null otherwise */ public function loadClass($class) { if ($file = $this->findFile($class)) { includeFile($file); return true; } } /** * Finds the path to the file where the class is defined. * * @param string $class The name of the class * * @return string|false The path if found, false otherwise */ public function findFile($class) { // class map lookup if (isset($this->classMap[$class])) { return $this->classMap[$class]; } if ($this->classMapAuthoritative || isset($this->missingClasses[$class])) { return false; } if (null !== $this->apcuPrefix) { $file = apcu_fetch($this->apcuPrefix.$class, $hit); if ($hit) { return $file; } } $file = $this->findFileWithExtension($class, '.php'); // Search for Hack files if we are running on HHVM if (false === $file && defined('HHVM_VERSION')) { $file = $this->findFileWithExtension($class, '.hh'); } if (null !== $this->apcuPrefix) { apcu_add($this->apcuPrefix.$class, $file); } if (false === $file) { // Remember that this class does not exist. $this->missingClasses[$class] = true; } return $file; } private function findFileWithExtension($class, $ext) { // PSR-4 lookup $logicalPathPsr4 = strtr($class, '\\', DIRECTORY_SEPARATOR) . $ext; $first = $class[0]; if (isset($this->prefixLengthsPsr4[$first])) { $subPath = $class; while (false !== $lastPos = strrpos($subPath, '\\')) { $subPath = substr($subPath, 0, $lastPos); $search = $subPath.'\\'; if (isset($this->prefixDirsPsr4[$search])) { $pathEnd = DIRECTORY_SEPARATOR . substr($logicalPathPsr4, $lastPos + 1); foreach ($this->prefixDirsPsr4[$search] as $dir) { if (file_exists($file = $dir . $pathEnd)) { return $file; } } } } } // PSR-4 fallback dirs foreach ($this->fallbackDirsPsr4 as $dir) { if (file_exists($file = $dir . DIRECTORY_SEPARATOR . $logicalPathPsr4)) { return $file; } } // PSR-0 lookup if (false !== $pos = strrpos($class, '\\')) { // namespaced class name $logicalPathPsr0 = substr($logicalPathPsr4, 0, $pos + 1) . strtr(substr($logicalPathPsr4, $pos + 1), '_', DIRECTORY_SEPARATOR); } else { // PEAR-like class name $logicalPathPsr0 = strtr($class, '_', DIRECTORY_SEPARATOR) . $ext; } if (isset($this->prefixesPsr0[$first])) { foreach ($this->prefixesPsr0[$first] as $prefix => $dirs) { if (0 === strpos($class, $prefix)) { foreach ($dirs as $dir) { if (file_exists($file = $dir . DIRECTORY_SEPARATOR . $logicalPathPsr0)) { return $file; } } } } } // PSR-0 fallback dirs foreach ($this->fallbackDirsPsr0 as $dir) { if (file_exists($file = $dir . DIRECTORY_SEPARATOR . $logicalPathPsr0)) { return $file; } } // PSR-0 include paths. if ($this->useIncludePath && $file = stream_resolve_include_path($logicalPathPsr0)) { return $file; } return false; } } /** * Scope isolated include. * * Prevents access to $this/self from included files. */ function includeFile($file) { include $file; }